Commercial Counselor to Armenia Visited Confucius Institute
On Nov. 11th, Chinese Commercial Counselor to Armenia Wang Shicai, together with representatives from Chinese funded enterprises as Huawei, NUCTECH,Heilongjiang No. 3 Thermal Power Construction Corp. visited the Confucius Institute managed by DUFL in Yerevan Brusov State Linguistic University, and had a talk with representatives of the faculty. The Vice President, the Director of Foreign Affairs Office of the university and the Chinese Director of the Confucius Institute were present at the talk.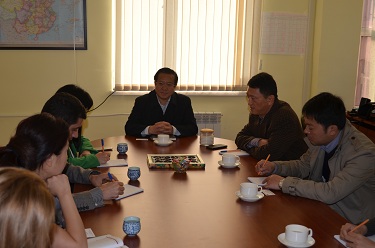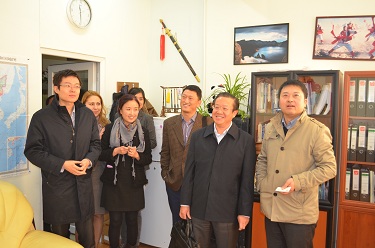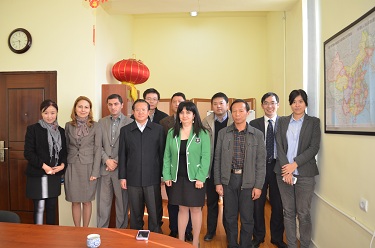 The Counselor attached great importance to his first visit to the Confucius Institute. Hearing the report on the Chinese teaching and cultural exchanges of the Confucius Institute by Ms. Yang Meihua, Chinese Director of the Confucius Institute, the Counselor said that more Armenians speaking Chinese may serve as a driving force for further exchanges and communications between China and Armenia. He highly praised the Chinese teaching and cultural promotion of the Confucius Institute and expressed his gratitude for the contributions the Confucius Institute has made to the cultivation of Chinese-speaking personnel and friendly cooperation between the two countries. The Counselor also pointed out that Confucius Institute and Chinese funded enterprises could both utilize their own advantages and initiate more diversified exchanges and cooperation.

The Counselor added that the Chinese embassy welcomed Yerevan Brusov State Linguistic University to make good use of its advantages in linguistics, public management, diplomacy, foreign trade to develop exchange programs with Chinese universities. The Chinese embassy would invite more and more Armenian students to come to study in China and the Confucius Institute to participate in the training programs for the Armenian government officials.