President's Meeting with Delegation from Kazakhstan
On July 9th, President Sun Yuhua met with the delegation from Kazakhstan headed by Kunanbaeva, President of Kazakh Ablai Khan University of International Relations and World Languages. Vice-president Liu Hong and heads of related departments were also present.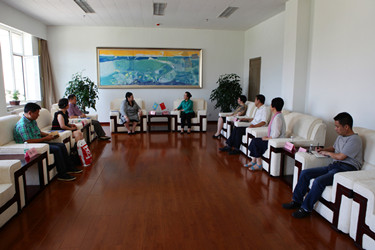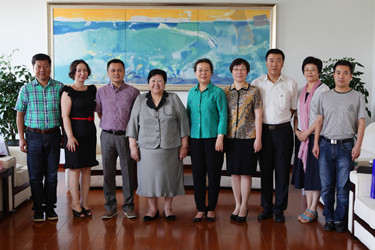 Madam Kunanbaeva expressed her appreciation for our efforts in promoting cooperation between the two universities and in developing League of Universites of Shanghai Cooperation Organization. She also spoke highly of our teaching skills and social service in simultaneous interpretation, in hope of further communication and cooperation in the area.
Sun hoped for the initiation of academic exchange and joint training program, which would deepen cooperation in education. She invited teachers and students from Kazakh Ablai Khan University to come and study in DUFL.
Madam Kunanbaeva's visit will help the establishment of "Kazakhstan Research Centre" and our cultural exchanges with Central Asia, which would also be in a good position to practice China's "One Belt and One Road" strategy.