Liu's Meeting with Delegation from Yonsei University
On June 5th, Vice-president Liu Hong met with delegation led by Professor Kim Sang Joon from Yonsei University, South Korea. Heads of Department of Korean Studies and Office of International Exchange attended the meeting.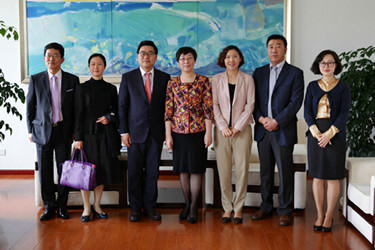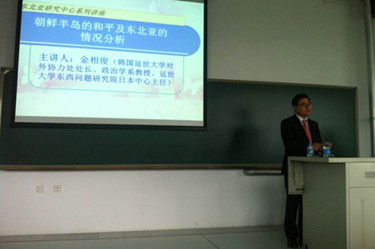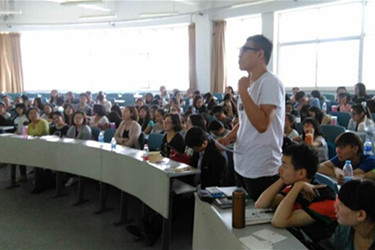 Liu welcomed Prof. Kim and his entourage. She made a brief introduction to our efforts and achievements in the study of Korean language and culture. This meeting was expected to enhance the understanding of both sides and thus to deepen the cooperation between Yonsei University and DUFL. Prof. Kim was also invited to take part in the research and construction on DUFL's Innovation Center for Northeast Asia Foreign Affairs.
After the meeting, Prof. Kim gave a lecture on "Peace of Korean Peninsula and Situation in Northeast Asia." Over 130 students attended the lecture.