2016 Candidate Training Graduation Ceremony
The graduation ceremony for the Chinese Co-Directors of Confucius Institute for the Asian and African countries and regions was held August 13, 2016. Officials attending the ceremony for the 62 director candidates are:Deputy Director-General Zhai Wenbao of Liaoning Provincial Education Department, Deputy Director Shao Xubo of Office of Asian and African Countries and Regions of Confucius Institute Headquarters and NOCFL (the National Office for Teaching Chinese as a Foreign Language), Director Zhang Xiuli of the International Office of Liaoning Education Department, CPC Secretary Liu Ximing of DUFL, President Liu Hong, Vice President Yang Junfeng, Chair and Director Sun Yuhua of the Chinese Director Committee of Shanghai Cooperation Organization and Chinese International Promotion Multilingual Dalian Base, Chief Accountant Jin Chuanyi, officials from Confucius Institute Headquarters and NOCFL. The ceremony was hosted by Vice President Yang Junfeng.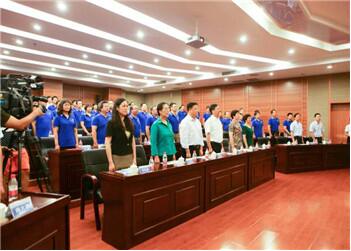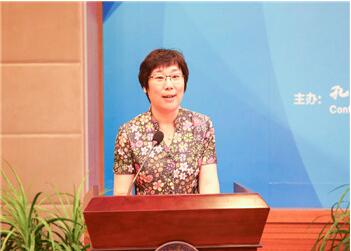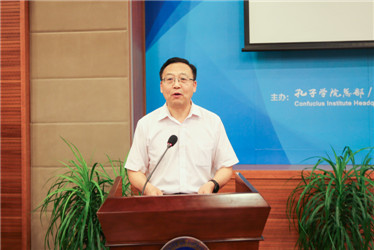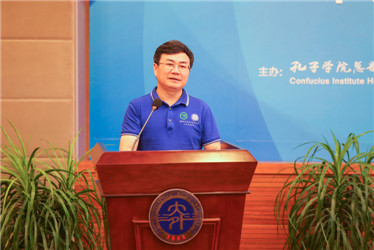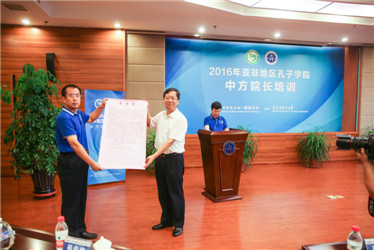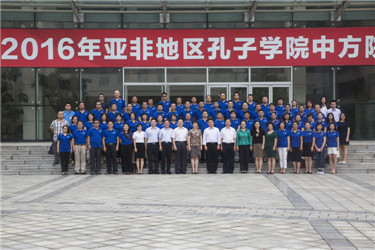 Deputy Director-General Zhai Wenbao made the first speech, in which he expressed his congratulations towards this successful training and his gratitude towards NOCFL. He pointed out the fact that in Liaoning Province many universities have established exchange and cooperation relations with more than 1000 universities, educational organizations and NGOs and DUFL has made marvelous contribution towards the Chinese promotion program. He hoped that DUFL would continue to help in the participation of the program in this new historical era. He also shared his desire for the candidates' future and they would continue to be devoted to the cause of Chinese culture communication.

President Liu Hong gave a special welcome to the leaders attending the ceremony and shared her congratulations with the candidate directors. She said that DUFL was honored to have the opportunity to participate in the program of Chinese international promotion with the 9 Confucius Institutes. She gave her thankfulness to Director Xu Lin of NOCEL. In the closing remarks of President Liu Hong, she expressed her desire that all the director candidates would become unofficial ambassadors in the promotion of the Chinese culture in the world.

Candidate Liu Chensheng from Jiangxi Technology University, who would go to Punjab University, Pakistan, spoke on behalf of all the candidates, and he also expressed his thankfulness towards DUFL and his determination for success in their future work.

The candidates wrote thank-you letters and gave a crystal cup to DUFL as a gift. At the end of the ceremony, the honored guests presented certificates to the candidates.

This training lasted for 4 weeks covering 260 hours with seven training sections. There will be 52 director posts in 29 countries.

DUFL is the only international Chinese training base in Liaoning Province and has sponsored the training four times since the initiation of the training program in 2011. Altogether 489 candidates have attended the training in 6 years, and they have made great contributions to the international exchanges.

Tencent, Sohu, Liaoning TV, Dalian TV, Dalian Mobile TV, Dalian Radio, Dalian Daily, New Business, Dalian News Network, Lushun TV reported this event.