The second "YingHua Analects" academic salon successfully held
The second "YingHua Analects" academic salon successfully held
In order to respond to the call of the school style building month and fully implement the spirit of the National Graduate Education Conference, the School of English Study successfully held the second "YingHua Analects" academic salon on November 11. This academic salon focuses on the frontier dynamics of academic research, aims to encourage academic innovation, broaden academic horizons, and enhance academic capabilities, and build an important platform for resource sharing, collision of ideas, and mutual learning. Graduate students and tutors from the British Academy gathered together to share this academic feast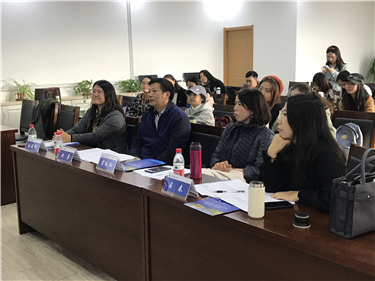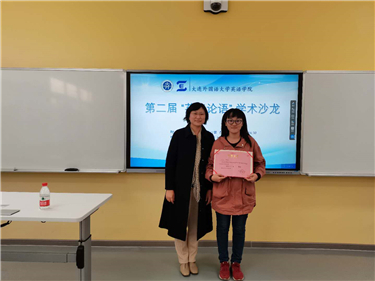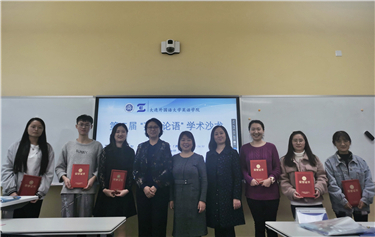 This forum has five sub-venues: literature group one, literature group two, translation group, linguistics group, and applied linguistics group. A total of 38 graduate students have read papers and shared their research findings from different perspectives. Literary topics include narratology, ethical studies, trauma writing, Chinese style and other fields. There are both re-interpretations of classic works, such as the interpretative interpretation of Eliot's non-individual theory, the exploration of the concept of love in "Cat in the Rain" ,the discussion of emerging contemporary works, such as the study of aesthetic experience in Zadie Smith's On Beauty, and the study of Chinese style in Li Liyang's poem collection.
The linguistics group also has a climax, focusing on the study of language itself, including analysis of news reports, buzzwords, and classic poetry from the perspectives of transitivity and visual narrative contrast. The applied linguistics group mainly shares the research on teacher-student interaction feedback under the CLI mode, the research on the impact of student emotions on cognitive development, and the research on learning investment and performance under the epidemic. The graduate students in the translation conference conducted discussions on scientific translation, online translation courses, intertextual thinking in the translation of literary works, English translation of rhetoric in foreign propaganda texts, English translation of government work reports, and English translation of colloquialism, which aroused enthusiasm discuss. Preaching to solve puzzles, research and teaching together.
Experts in each venue made detailed comments on the papers read out in terms of topic selection, paper structure, theoretical application, research tools, innovation highlights, etc., and gave constructive opinions on writing blind spots, research methods, analysis paradigms, and research depth. opinion. Experts have said that the results shared by this academic salon have high innovative value, and many insights have emerged, but there are still certain problems and room for improvement. Students are encouraged to participate more in academic activities, grasp more cutting-edge trends, and continue to expand their thinking , tap the potential and strive to publish high-level academic results.
Focusing on further research and deep thinking. The response to this event was enthusiastic, and it was of positive significance for promoting academic innovation and capacity development, especially the publication of high-level academic papers. In the future, our school will continue to carry out a series of academic salon activities, build diversified exchange platforms, continuously improve the quality of our graduate education, and cultivate high-level talents for both national and local development. (Qin Qiaoyu)