Principal Liu Hong attended the 4th meeting of the 13th National People's Congress
Principal Liu Hong attended the 4th meeting of the 13th National People's Congress
From March 5th to 11th, the 4th meeting of the 13th National People's Congress was held in Beijing. The representative of the National People's Congress and the president of our school, Professor Liu Hong, brought the trust of the people of Liaoning and the teachers and students of Dalian University of Foreign Languages ​​to pay attention to the field of science and education and social attention. She conscientiously performed her duties, actively participated in the discussion of politics, and participated in the meeting throughout the process.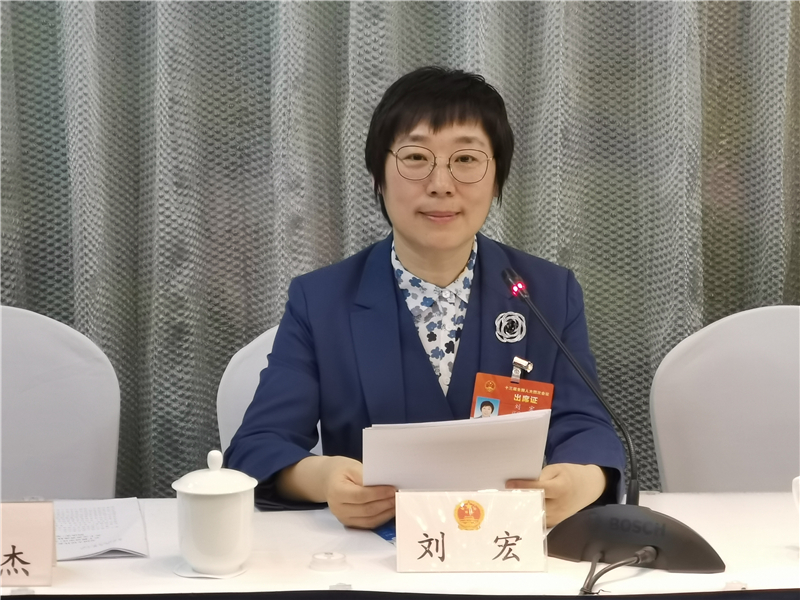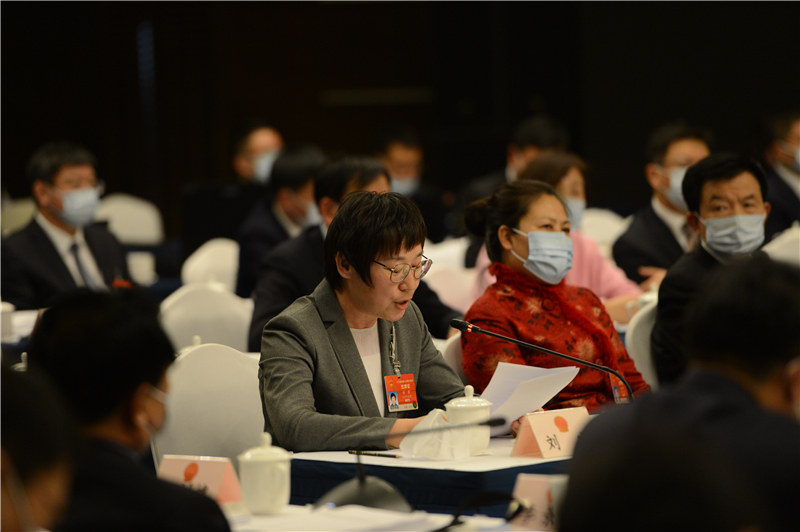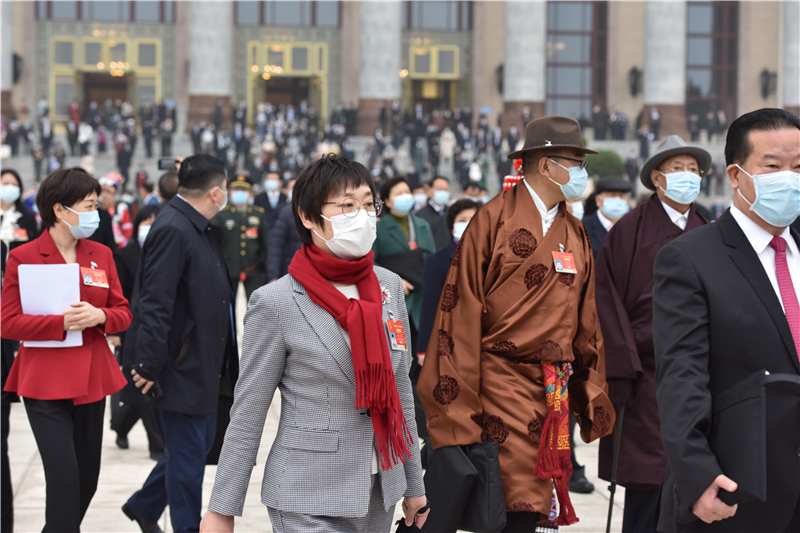 During the meeting, President Liu Hong said while studying the spirit of the Inner Mongolia delegation's speech by General Secretary Xi Jinping on March 5th that the education of the "Four History", especially the education of party history, is particularly important for colleges and universities. We must incorporate party history education into ideological and political courses and related professional courses, and adopt flexible and diverse teaching methods to enable young students to "learn history wisely, increase trust in history, respect morality, and practice history", and strive to educate young students to inherit Carry forward the party's fine traditions and styles, educate young students to be more responsible, cultivate students' national consciousness and national sentiments, and strive to become a socialist builder and successor who takes root in China and integrates Chinese and foreign ethics, intelligence, physical education, art, and labor.
At this meeting, President Liu Hong presented to the conference "Suggestions on Cultivating High-level Translation Talents", "Suggestions on Improving the Treatment of International Chinese Teachers and Volunteers", and "Proposals on the Development of Harbin University during the 14th Five-Year Plan". There are 5 recommendations for the High-speed Railway Extension to Dalian Lushunkou, "Recommendations on Strengthening the Construction of Primary Medical and Health Service System in the Post-epidemic Period" and "Recommendations on Accelerating the Reform of Financial Equalization"
During the conference, Guangming Daily, China Education News, China Education News, China Youth Daily, Liaoning Daily, Liaoning News, Beiguo.com, Beiguo Client, Beidourong Media, Hong Kong Dagong.com, Dalian News, Toutiao and other media interviews , strive to publicize the new achievements of higher education to all sectors of society, and introduce and publicize the new achievements of foreign education.
At the same time, "Recommendations on Cultivating High-level Translation Talents" has also received extensive attention from the society, the media and higher education colleagues, and has been reported and forwarded by many media. Everyone also believes that building a contemporary Chinese discourse system that integrates Chinese and foreign languages, telling Chinese stories in foreign languages, and establishina good image of China is an urgent matter, and is an important guarantee for achieving the 2035 vision of international cooperation and opening up. There is an urgent need to train a large number of high-level translators who truly understand and master Xi Jinping's thoughts on socialism with Chinese characteristics in the new era, so as to further adapt to the needs of international development and international public opinion struggles in the new era and new stage of China, thus, countries around the world may understand the truthful. , Comprehensive and three-dimensional contemporary China. (Li Dianfeng)